Specialties

Double Registered, Equitation, Foundation Bred, Gaited, Color Producer, Homozygous Black, Tobiano
Additional Comments
Standing at Silver Stables, Phoenix, AZ. Offered on a limited basis in 2019 to approved mares only.

Jedi-Knight was the calmest, most gentle foal we have ever had. Three years later, he is still super sweet and easy. Inspected and approved under saddle by the ABCCMM (Brazil), he also has a super gait. Fast, smooth and seemingly effortless, he is a fun horse to own, ride and now breed. We think he will pass these wonderful traits to his offspring.... (read more)

We think that because of his outstanding genetics and parents. He is the son of Talisma Kafe, an ELITE stallion in Brazil, (using imported semen) and Isabelle do Great Lakes, one of our most beautiful mares. Currently, Jedi-Knight is the only breeding tobiano Marchador stallion in North America. Jedi-Knight is homozygous for black and heterozygous for tobiano.

The Mangalarga Marchador is the ultimate Brazilian Saddle Horse, perfected in Brazil for over 200 years. Based on Iberian breeds, they are beautiful to look at, wonderful to be with and comfortable to ride. A perfect life partner, no matter what your age. Expect to be impressed!
Shipping Notes
See breeding contract for terms and conditions.
---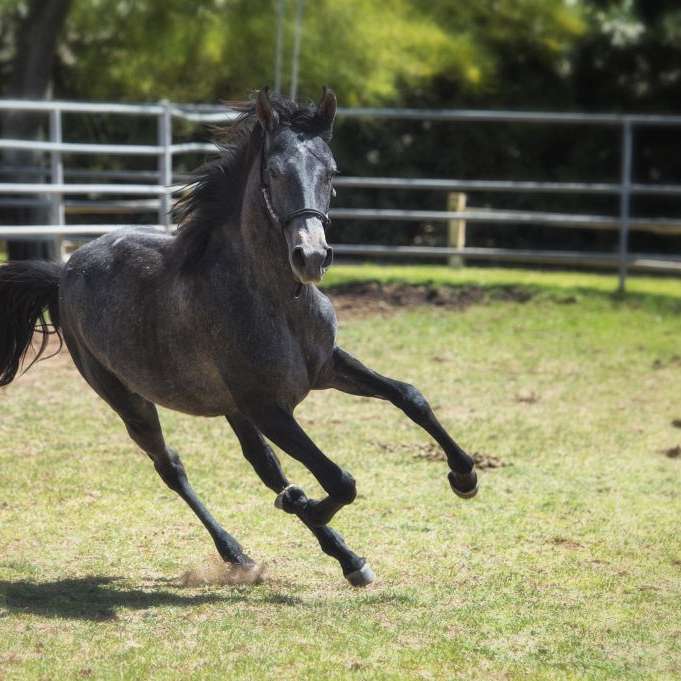 Summerwind Marchadors and Future Foal Breeders
Have FUN on a Marchador! Never heard of the breed? Visit us or our website! We are a big promotor and breeder of the Marchador Breed in North America. Offering foals reserved in-utero and frozen semen from the best stallions in the US and Brazil. All horses are ABCCMM (Brazilian) inspected and approved for breeding. Come share our passion! Since 2001. Locations: Future Foal @ Beshert Ranch - AZ, Future Foal @ Corpus Christi, - TX, Future Foal @ Rio Verde - AZ, Future Foal @ Sedona - AZ, Future Foal @ Silver Stables/ Silverwind Marchadors - AZ, Future Foal @ Summerwind - AZ (winter) & CO (summer)