Specialties

All Around, Calf Roping, Dressage, Drill Team, Halter, Color Producer, Homozygous, Roping, Show Winner
Additional Comments
Valjet is a stunning few spot leopard stallion with a partial blue eye, a gorgeous head and neck as well as lovely conformation. He is known for his wonderful temperament that he is passing on to his progeny. This all around horse is user friendly and athletic. He has been used on the ranch pushing cattle and navigating tough terrain over hundreds of acres per day. He has been trained in roping, reining, cutting, sorting, jumping and cross country.... (read more) His trainer noted that with his uphill movement, he is also well suited to dressage.

From his former owner: "With such a gentle disposition, he has been utilized every summer to assist in the weaning of his foals. With his calm demeanor and endless patience he teaches them manners and respect. He is a "comfort" to them as they learn to halter, lead, stand tied. Valjet is the ride along partner on their initial trailering and to any veterinarian visits." We appreciate the quality temperament of this stallion. He can be stalled next to other horses; he can trailer next to other horses and overall he is a sensible and intelligent horse with a willing disposition.

​Val is FULLY color tested and panel tested and carries no known diseases or pinto markings.

E/e, A/a, nd2/nd2, LP/LP, PATN1/PATN1, n/W20 | 7 panel N/N. Negative for the grey, roan, champagne, dun, cream, tobiano, LWO, Splash White 1, 2, 3 & 4, and pearl genes. Guaranteed color producer on ALL mares, live colored foal guaranteed.
---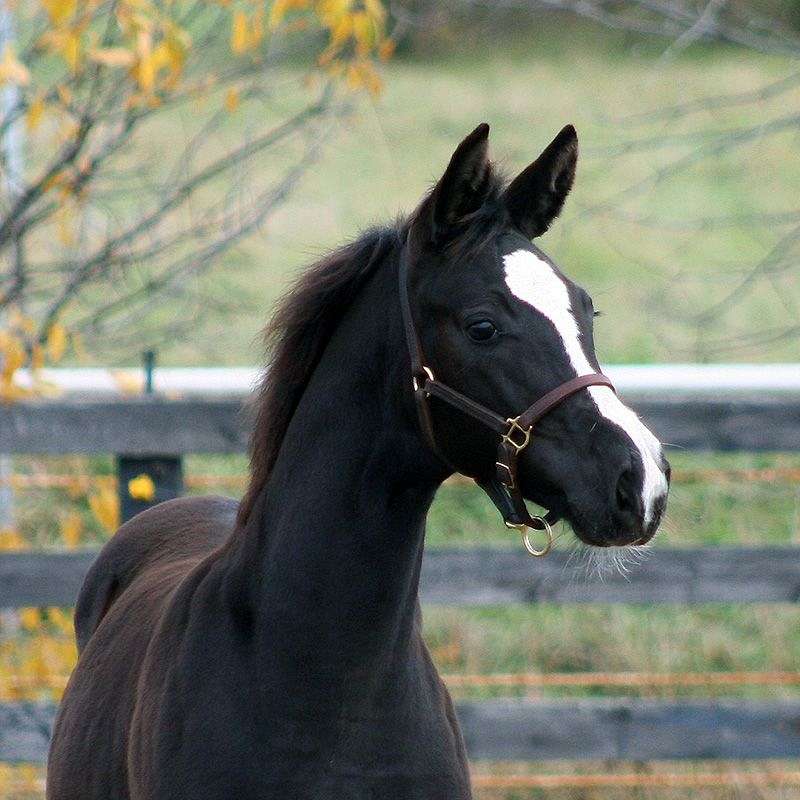 Blackshire Equestrian Centre
We are a dressage breeding and sales facility breeding for International quality sporthorses as well as exotic horses that are still successful sporthorses. Standing at stud purebred Friesian stallion Martzen 17.2+H son of Doaitsen, grandson of Wander and Fetse; Purebred Irish Draught stallion Blackshires Ares and 15.2H homozygous black/homozygous tobiano Purebred Gypsy stallion Lazarus. Young Warmbloods, Friesians and Irish sporthorses for sale at all times!