Additional Comments
a totally classy gaited colt from my KY Mountain riding mare- part of the great pony explosion of 2011- the ponies and mares escaped into our ASB stallions pasture while my husband was away. This is one too cute boy- full of trot and gait. KY Mountain is a preformance registry- he cannot be inspected until he's 2 or 3- has to prove a solid four beat gait like his Mom. Dad is a naturally gaited saddlebred, so this would be a great colt to raise for a gaited trial horse.... (read more) now on the almost free horse list- go to www.picturetrail.com/remarc - it's the first album. We do reserve the right to see that he gets a good home so dealers need not call.
---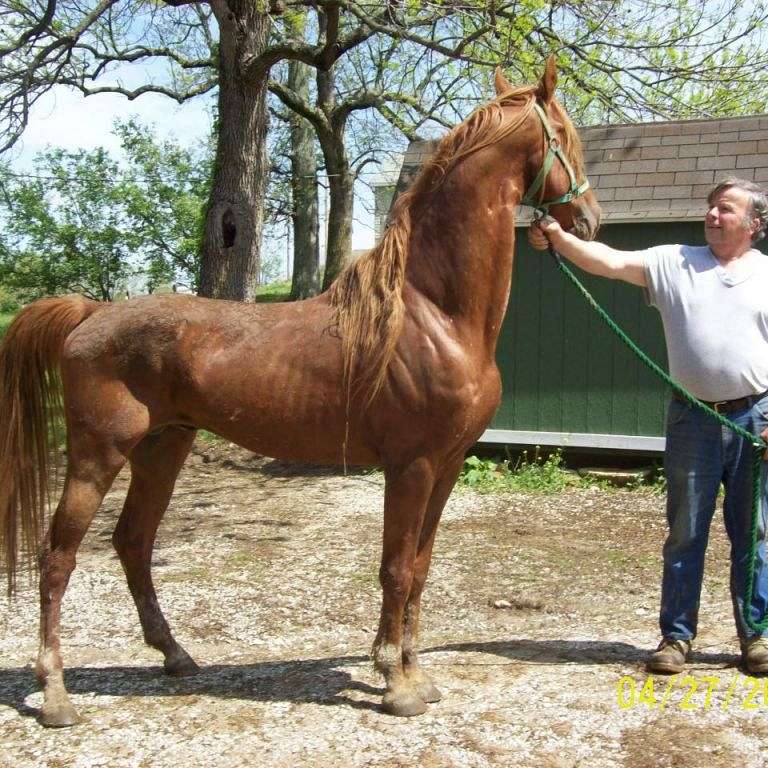 Witch Trot Farm Lawrenceburg Ky
Breeding saddlebreds, warmbloods, Arabians and ponies for amateur owners to win. see more horses, houses and boats at www.picturetrail.com/remarc. Thanks for your visit.