Additional Comments
Talisma Kafe and his son Jedi-Knight do Summerwind are the Marchador pinto stallions available for breeding in North America! Besides Talisma's great color, he is a rare beauty, with exceptional conformation with a forward moving marcha that is easy to ride and to watch. Very smooth marcha de centro - marcha picada. He is not homozygous, so there is a 50% chance for pinto offspring.

From the one of the owners: Talisma is from the JB Bloodline (click here to read more).... (read more) The son of SUPER ELITE Palhaco de Ituverava, who is also the sire of Elo Kafe da Nova (#1) and Tigrao Kafe (#2), the leading sires in Brazil today. His mother is also ELITE from Original de Santa Lucia x Senaleza Kafe. She is a genetic reproducer of great gait. Kafe is one of the great breeders of Marchador horses in Brazil.
Shipping Notes
Frozen semen only. Price is per insemination dose. We recommend 2 doses per breeding planned at a minimum. The only pinto Marchador stallion available in North America at the moment. Frozen semen lasts forever. Order anytime and have it on-hand when you need it. Available for export to Canada.
---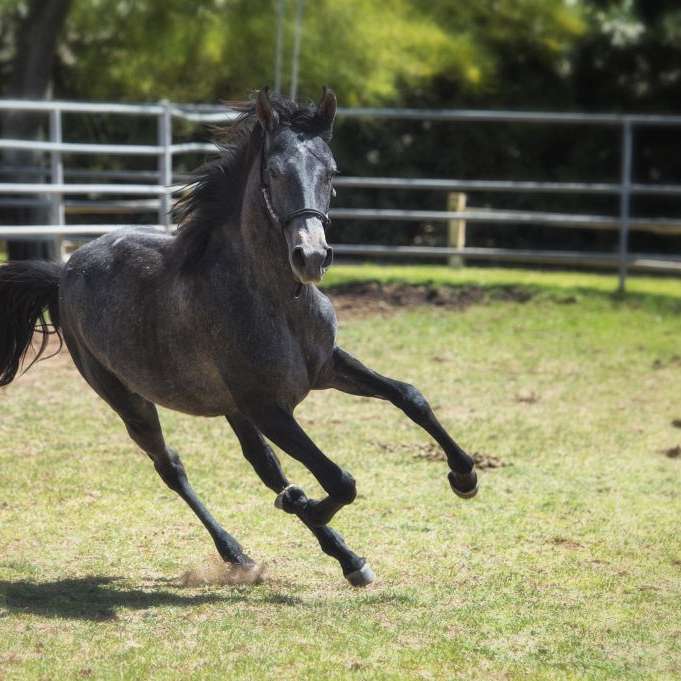 Summerwind Marchadors and Future Foal Breeders
Have FUN on a Marchador! Never heard of the breed? Visit us or our website! We are a big promotor and breeder of the Marchador Breed in North America. Offering foals reserved in-utero and frozen semen from the best stallions in the US and Brazil. All horses are ABCCMM (Brazilian) inspected and approved for breeding. Come share our passion! Since 2001. Locations: Future Foal @ Beshert Ranch - AZ, Future Foal @ Corpus Christi, - TX, Future Foal @ Rio Verde - AZ, Future Foal @ Sedona - AZ, Future Foal @ Silver Stables/ Silverwind Marchadors - AZ, Future Foal @ Summerwind - AZ (winter) & CO (summer)