Specialties

All Around, Champion, Dressage, English, Foundation Bred, Color Producer, Homozygous, Homozygous Black, Homozygous Tobiano, Performance, Show Winner, Tobiano, Trick
Additional Comments
We are proud to be standing at stud the 15.2+H Homozygous Black and Homozygous Tobiano Gypsy stallion "Lazarus"; the 17.1h purebred Friesian stallion "Martzen" and 16.2+H Irish Draught "Blackshires Ares".
Lazarus is offered via on site live cover, on site a.i. or via cooled shipped semen. Ares is offered via on site a.i. or via cooled semen. Martzen is offered on site live cover and via on site a.i. or cooled shipped semen.... (read more)
Collection fee for cooled semen is approximately $250 +/- Shipping is actual FED EX overnight cost from St. Paul, Minnesota to your location. All collection/analysis/processing of semen is performed by the University of Minnesota.
Daily on site mare care for a box stall with part day individual turn out is $10 per day for a dry mare and $15 per day for a wet mare..
We are located in SE Minnesota. You are welcome to contact us via Facebook, email our email address or please call/text (651) 248-1317 for additional information or to review a breeding contract

Lazarus is a stunning taller Gypsy stallion who has foundation bloodlines, great movement, a fantastic gentle and fun temperament and tons of hair! If you are looking to breed to a Gypsy to get color and hair, this stallion is one to look at. Lazarus is homozygous black and homozygous tobiano - producing wild color 100% of the time. We have a liberal live colored foal guarantee. Lazarus has also been tested PSSM1 negative. Lazarus is our mustache bandit! In addition, his show career showed him to be a versatile individual; he has showing successfully in hunter, western and games. Beauty, Athleticism and Temperament in one stunningly colored homozygous package. We are happy to work with owners of all breeds of mares.
---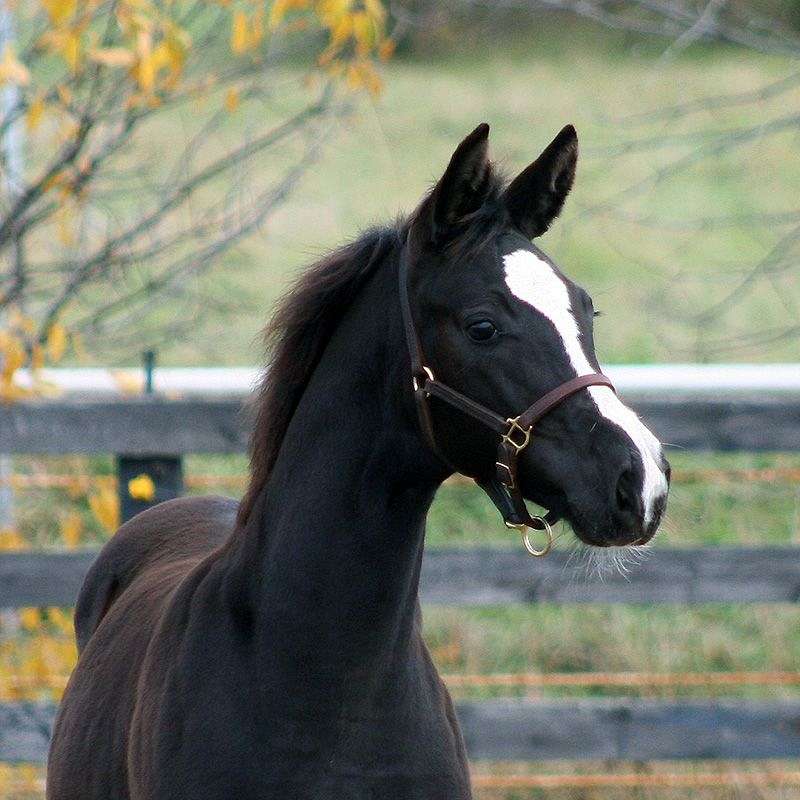 Blackshire Equestrian Centre
We are a dressage breeding and sales facility breeding for International quality sporthorses as well as exotic horses that are still successful sporthorses. Standing at stud purebred Friesian stallion Martzen 17.2+H son of Doaitsen, grandson of Wander and Fetse; Purebred Irish Draught stallion Blackshires Ares and 15.2H homozygous black/homozygous tobiano Purebred Gypsy stallion Lazarus. Young Warmbloods, Friesians and Irish sporthorses for sale at all times!