Additional Comments
Owned by Flintewood Farms, LLC

Obourg is a 1998 Elite BWP stallion who descends from one of the best French dam lines to date. As a young horse, Obourg was considered one of the BEST jumpers of the Belgian Young Horse circuit. After his importation to the United States, he continued a very successful career at the Grand Prix level with Olympian Lisa Jaquin.

Together, they would have several top placings in the Grand Prix divisions throughout North America.... (read more) Most notably they placed 3rd in the $25,000 WEF Challenge Cup and 2nd at the Tournament of Champions in Canada in 2007. Throughout 2008-2010 Obourg and Lisa placed 8th in the $50,000 Beacon Hill Grand Prix, 3rd & 5th in two $25,000 Princeton Grand Prix's, 7th in the Traverse City $30,000 Grand Prix and 7th in the D-Braider $30,000 Grand Prix. During their partnership, Obourg and Lisa garnered countless top 10 placings in the 1.30m to Grand Prix divisions.

Obourg's Sire Richebourg, is highly ranked in the Belgian index of show jumping sires, and is considered one of the best stallions of his time. Richebourg is half brother to Olympic Quintus who finished 10th in the 2008 Olympic Games. As a 4 & 5 year old, Richebourg was crowned the Belgian Champion, and incredibly went on to be crowned the 6 and 7 year old Champion in France. At the age of 8, Richebourg was once again crowned the Belgian Champion with rider Jean-Claude Van Geenberghe, and at age 9 the "Horse of the Year"�. Richebourg is an astounding example of his superb pedigree and passes along his greatest assets to his son Obourg.

Richebourg's Dam, Opaline des Pains, is one of the best breeding mares in history who produced seven Olympic Champions! She produced approved stallions, Jus de Pomme, Richebourg, Shogun, Quintus and Tresor D'Opaline.

On the Dam side, Jusquiame's sire, Oberon Du Moulin, had career winnings of over $180,000 and was a finalist at the Fontainebleau 4,5 and 6 year old Championships. Throughout his career he placed in more than 20 National and International Grand Prix classes before he was retired to stud in 1996. Oberon Du Moulin has produced many top notch offspring who have competed Internationally throughout recent years.

Obourg is a superb sport horse and a fantastic progenitor. His offpsring are hugely successful onthe International sport scene. His daughter, Espyrante, ridden by Aiken Sato was winner of the Horseware GP at WEF 2013 and continues their success all over the world. Another daughter, Hertogin Odeveld, was overall champion of the 3 to 6 yr old mares at the National BWP mare show in Belgium in 2013.

With such an incredible line up in his pedigree, there is no wonder why Obourg has been awarded the Elite status for BWP.
---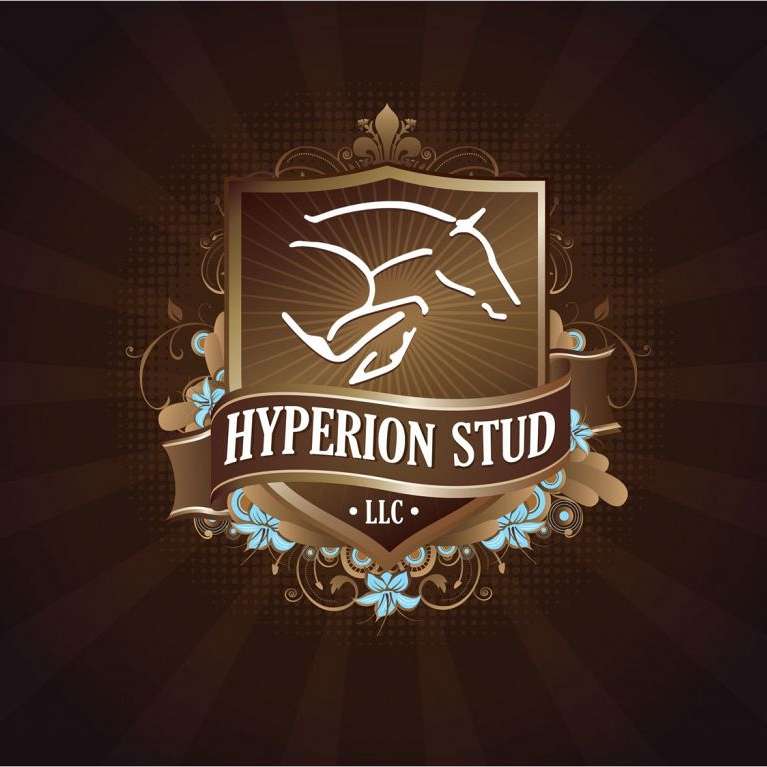 Hyperion Stud LLC.
Europe's Finest, Made in America. We are a small breeding and sales operation in the heart of Virginia. We specialize in bringing the best showjumping bloodlines of Europe to the American market. We offer young stock, competition horses and Stallion services.