Additional Comments
"The Kid Dancer" aka "Dancy Pants" is our very beautiful, very athletic, very sweet herd-stallion. Our first two foal crops by him are on the ground and they are wonderful! He has a great, loving, gentle personality and is very smart and willing, as are his foals! He throws his tovero pattern!!

Dancer is an own son of Some R Unique, one of the first ever tested Homozygous Tobiano stallions. Some R Unique was a proven-stallion both in the stud pen and the arena.... (read more) Dancer carries some excellent bloodlines, laced with point earners, world champions, champion-producing sires, etc., and is truly an "all-around" sire.

Dancer's get are proving themselves in the roping pen, barrel racing, western pleasure, trail & halter. With 30+ foals on the ground out of Quarter Horse, Thoroughbred and Arabian mares, Dancer has outdone himself every time and thrown 100% color. His foals are gentle-minded, easily trainable and just plain pretty.

Dancer, himself, is extremely gentle and good-minded. He has impeccable ground manners and rides out very nicely.

Don't miss out on your chance to breed to the whole package, this year!! Limited book for 2014. $350 stud fee (includes $150 non-refundable booking fee due at time of signing contract). Live Color Foal Guarantee. Mare care is negotiable.

He has been tested Homozygous Tobiano. He is OLWS Positive. We will not breed him to any overo mares who are OLWS positive or any overo mares that have an "unknown" OLWS status.

Please contact me via email for a contract or more information about Dancer, his get and pictures.

http://www.allbreedpedigree.com/the+kid+dancer

For more information on Dancer, his get, and his pedigree, please visit his page on our website: http://www.rockinj.com/dancer.html (be sure to check out page 2!) or contact us!!
---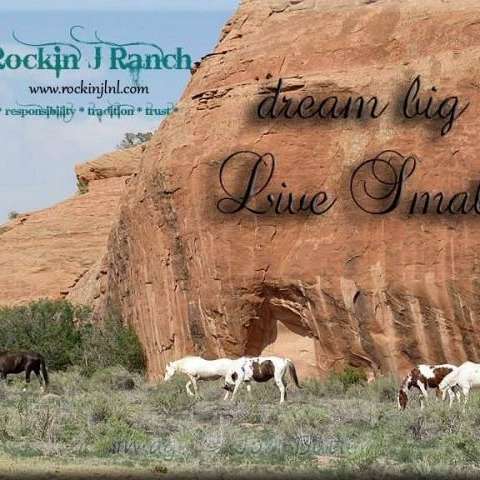 Rockin J Land Livestock
We are located in the Northern West Central Mountains of New Mexico, due West of Albuquerque on I-40. Our primary goal is raising GOOD KIDS, but in doing so, we also raise crossbred cattle, ASDR Registered Australian Shepherds, and quality AQHA and APHA horses bred for all-around purposes. We have a select herd of well-bred, carefully-chosen mares. We currently stand our 1999 APHA Stallion "Flicks Top Gun" and our 2012 large-standard spotted jack, "Smitty.... (read more) " Flicks Top Gun (Gus) is 6-panel NN, Ee Tt Dd and is a high percentage color and/or pattern producer. From time-to-time, outside "for sale" horses come in. Trust that all of our livestock is accurately depicted and of good quality! If we say it's so, it is! We look forward to doing business with you! Feel free to contact jori@rockin-j.com for more information! You can also visit us on FACEBOOK at Rockin J Ranch.