Specialties

All Around, Equitation, Gaited
Additional Comments
Imported frozen semen from Brazil! Fole is the son of Favacho Diamante, a Brazilian National Champion and in the ABCCMM Elite book. His bloodlines are Favacho, Tabatinga, and Maripa - which blends Abaiba, Bela Cruz and Herdade. Fole is a great mix of beauty and bone as a result.

We have 2 foals from him, but one shipped to England. We would love to see more!!!
Shipping Notes
We recommend buying 2 insemination doses per breeding as the cost of preparing the tank and shipping runs about $500.
---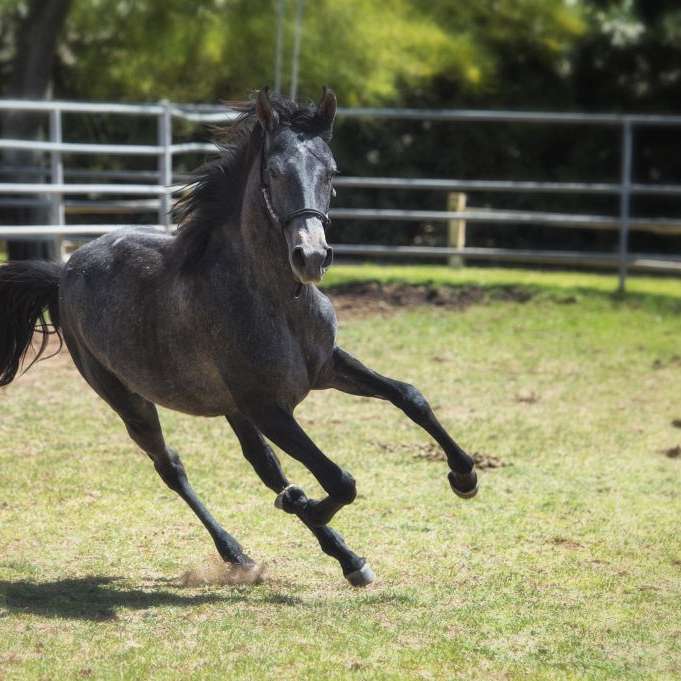 Summerwind Marchadors and Future Foal Breeders
Have FUN on a Marchador! Never heard of the breed? Visit us or our website! We are a big promotor and breeder of the Marchador Breed in North America. Offering foals reserved in-utero and frozen semen from the best stallions in the US and Brazil. All horses are ABCCMM (Brazilian) inspected and approved for breeding. Come share our passion! Since 2001. Locations: Future Foal @ Beshert Ranch - AZ, Future Foal @ Corpus Christi, - TX, Future Foal @ Rio Verde - AZ, Future Foal @ Sedona - AZ, Future Foal @ Silver Stables/ Silverwind Marchadors - AZ, Future Foal @ Summerwind - AZ (winter) & CO (summer)