Specialties

All Around, Double Registered, English, Foundation Bred, Color Producer
Additional Comments
Nandor is the son of Arun de Maripa, and grandson of super Elite stallion Favacho Diamante. Favacho Diamante was a national champion in Brazil and is recorded in Brazil's elite book. His dam is Isabelle do Great Lakes, mother to many superior foals here! Nandor is a mix of Favacho, Tabatinga, Mar and Maripa bloodlines - striking to look at, but built for work.

Nandor was inspected and approved for breeding by the ABCCMM, the Brazilian MM association.... (read more) Besides his great genetics, Nandor is handsome, lovable and willing.

Currently training for working equitation and pleasure riding in CA. His first foal is expected in 2024 (out of a red roan MM mare) and that foal is available for reservation.

The Marchador is a Brazilian breed - their national horse. Bred for centuries for sport, the ranch and long rides, their temperament and versatility are unmatched.
Shipping Notes
Recommend 2 doses for each breeding planned for better timing and success with frozen semen. Shipping frozen means you can ship and store frozen until your mare is ready to breed. Cost to ship frozen container and return about $500.
---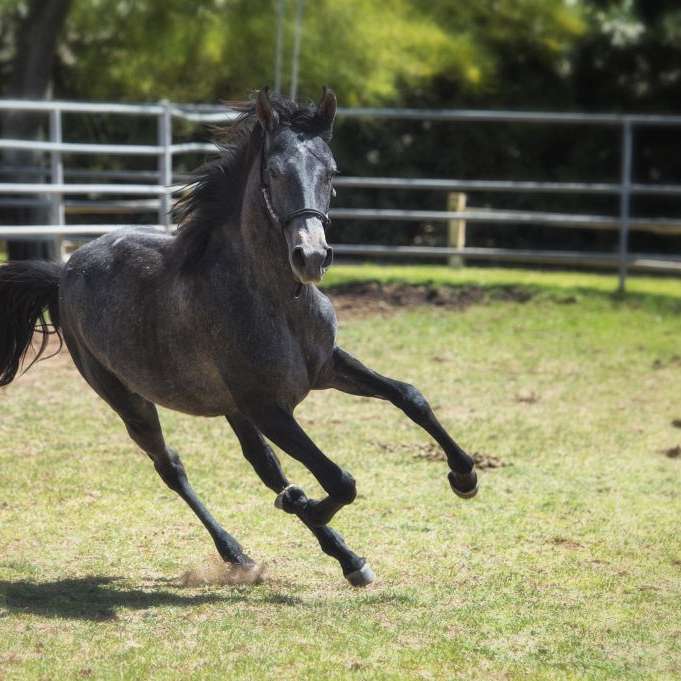 Summerwind Marchadors and Future Foal Breeders
Have FUN on a Marchador! Never heard of the breed? Visit us or our website! We are a big promotor and breeder of the Marchador Breed in North America. Offering foals reserved in-utero and frozen semen from the best stallions in the US and Brazil. All horses are ABCCMM (Brazilian) inspected and approved for breeding. Come share our passion! Since 2001. Locations: Future Foal @ Beshert Ranch - AZ, Future Foal @ Corpus Christi, - TX, Future Foal @ Rio Verde - AZ, Future Foal @ Sedona - AZ, Future Foal @ Silver Stables/ Silverwind Marchadors - AZ, Future Foal @ Summerwind - AZ (winter) & CO (summer)