Specialties

Double Dilute, Flaxen Mane, Color Producer, Dun Factor
Additional Comments
Do you need an awesome Pony stallion to cross on your Pony mare, so that you can get a pretty baby that is not red or brown!?!
Dandelion is:
*Athletic, but super gentle!
*An odd color that produces color!
*About 12.1hh right now, but will grow another 2 & half inches since he is only 3 yr old!
**Yes, he is Double Registered = both AQpA and PtHA!
$125 breeding fee. Your mare will need to be in active and receptive heat cycle.... (read more)
Not offered for sale, we are standing Dandelion stud to a very limited few this season! Yes, he is double dilute and cannot produce a red foal! (Look up Perlino offspring colors if you aren't familiar with this sky-blue, blue-eyed beauty!)
Your mare must be broke to lead and healthy. We live close to Hubbard, Tx. Yes, you can call my Veterinarian at Heart of Tx Equine Clinic about A.I. !!
So, yes, you can raise a Sport Pony from your larger mares! NineO3.8seven9.4l6six I also have much taller dun AQHA stallion that has Cutting horse bloodlines top and bottom!! Don't miss out on having you a baby horse or two soon!!
---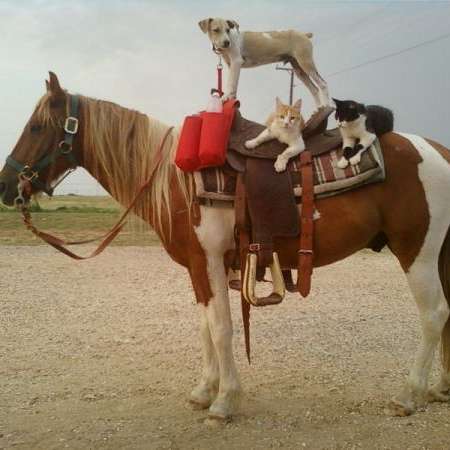 We like Ponies!