Specialties

Driving, Halter, Dun Factor, Team Driving
Additional Comments
Not for sale at stud only. This old man has excellent conformation and an even bite, from legendary Cobra Acres! Hard to find these days!
His breeding insures healthy foals with no health issues from his side. He will be ready for new jennies starting in June (to September) when he's done breeding my jennies.
I require conformation photos from the front, side, and back from jennies before accepting them for breeding. I ask $50 for registered jennies and $100 for unregistered.... (read more) I would offer to miniature mares but do not think he would breed them as he's bred jennies his whole life but would be willing to offer a free breeding to a miniature mare. For jenny care I ask 2 bales of grass hay, absolutely no alfalfa, a month. I prefer to keep jennies for two months for breeding. I pasture breed and do put a muzzle on my jacks when introducing them to new jennies.
---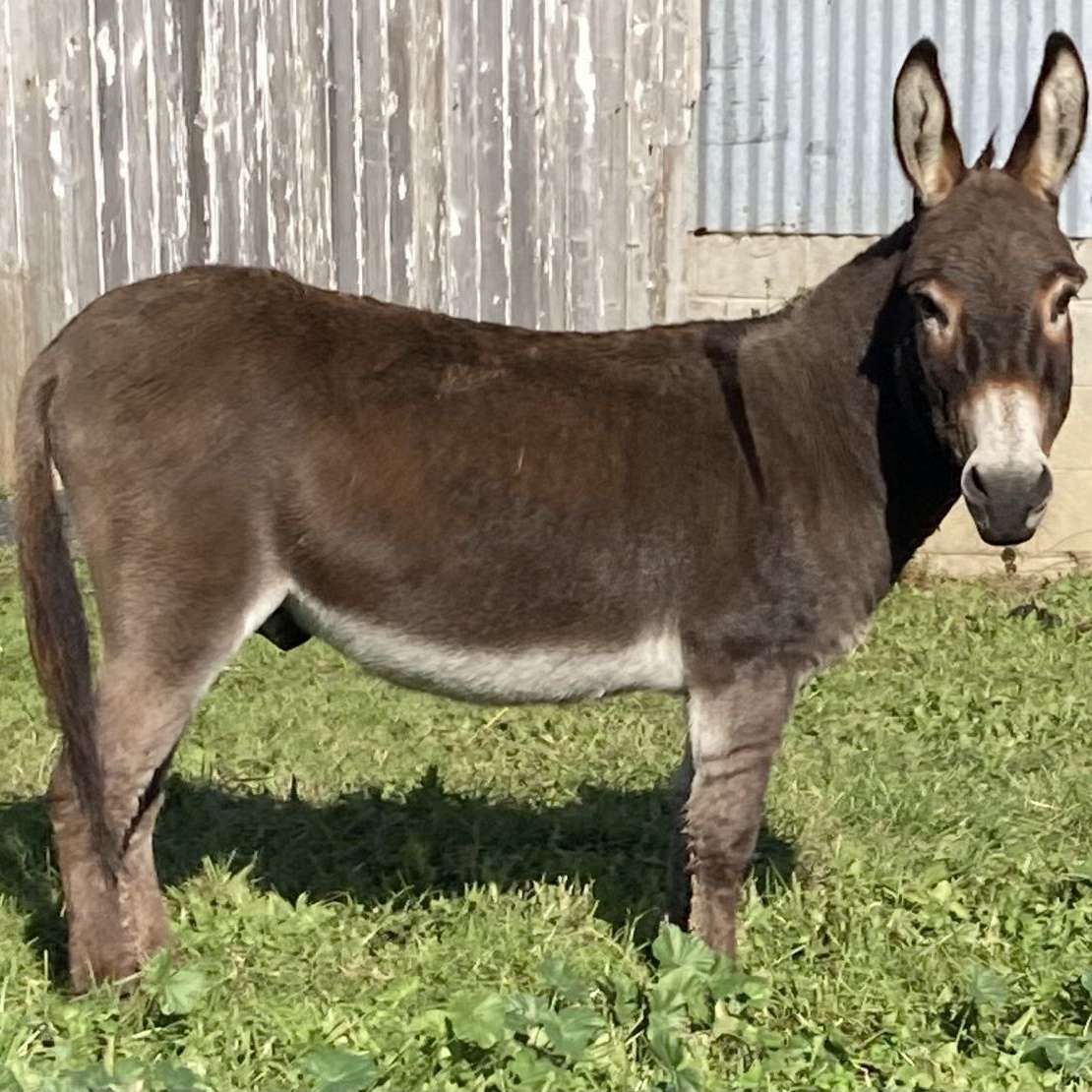 Sf Miniature Donkeys
I breed Miniature Donkeys. Offer 2 unrelated jacks for breeding a brown(Ee) jack and a red jack. I have foals and sometimes other donkeys for sale at different times if the year. If I don't have what you are looking for I can help you find it.