Specialties

All Around, Champion, Dressage, Driving, Halter, Jumper
Additional Comments
-~-Rare Seal Brown Fell Pony Stallion, Hardenberg Griffen-~
~~Books will open late fall 2021 for the 2022 breeding season.~~

-Available for stud services for 2022 season.
-13hh
-Sired by INTERNATIONAL SUPREME In-Hand & Ridden CHAMPION Stallion, Littletree Bodini.
-FIS negative
-Pasture breeding only(live cover for special circumstances)

Griffen's first foals will be expected in 2022 from our Rare Fell Pony mares, Stonecreek Bronte & Stonecreek Scarlett.... (read more)

*Trail experience: Griffen has gone riding with other equines, mares included, while being a perfect gentleman.
*Herd dynamic: Griffen is currently living out with his 2 mares, and a foal by an outside stallion, in a peaceful & natural setting.
---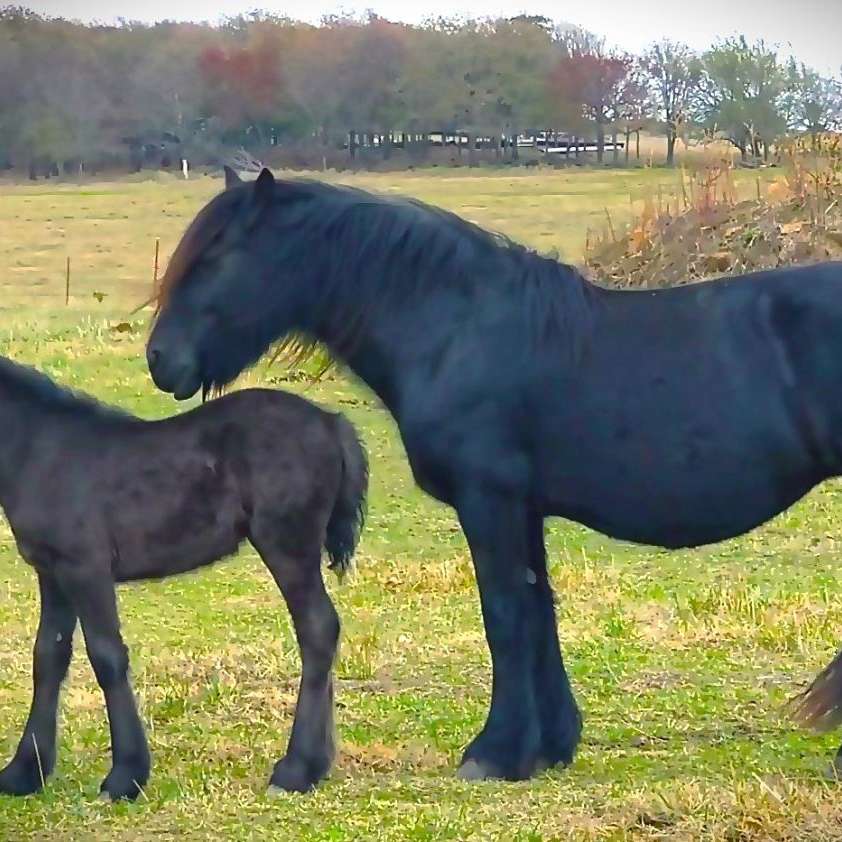 Stonedragon Ranch LLC.
Our small family owned ranch currently provides stud services for Fells(FPS), Sport crosses, AQHA, NFQHA, AHQHA, and APHA. Stonedragon Ranch currently owns 2 AQHA(1 NFQHA) registered quarter horses, 2 Fell pony mares, 3 Fell Pony Fillies, and 1 young Fell Pony Stallion. All Breeding stock are registered (and licensed) by their respective breed registries. The goal here is to produce good minded all around horses for anyone to enjoy, be it your weekend trail rider, your ranch partner, or your next show prospect.... (read more) We do pick up projects and rehab/rescue now and then, but it is on our own dime, not as a "Rescue Facility". We do some consignment work, but are limited on those spots as well. We will be limiting our outside breeding spots for the 2022 season. Our AQHA, NFQHA stallion, KING LEO CHEX BAR, has been under saddle doing rodeo and ranch work. He has been a pickup horse and been roped off of. He has even drug a couple of bulls in the arena. Our young Fell stallion, Hardenberg Griffen, will be available for public stud as he has been licensed and his first foal crop is expected to be on the ground in 2022. These foals will be out of our mares, Stonecreek Scarlett & Stonecreek Bronte.