Specialties

All Around, Champion, Dressage, Driving, Halter, Jumper
Additional Comments
-~-Fell Pony Stallion, Hardenberg Griffen-~-

-Available for stud services for the 2023 season.
-$700 Flat rate fee.
-13hh
-Sired by the most decorated Fell Pony CHAMPION Stallion in the US, Littletree Bodini.
-FIS negative
-Live cover Only

Griffen's first foals from our Lovely Fell Pony mares, Stonecreek Bronte & Stonecreek Scarlett, have exceeded expectations.

*Trail experience: Griffen has gone riding with other equines, mares included while being a perfect gentleman.... (read more)
*Herd dynamic: Griffen has been living with mares and foals, including a filly by an outside stallion, in a peaceful & natural setting.
---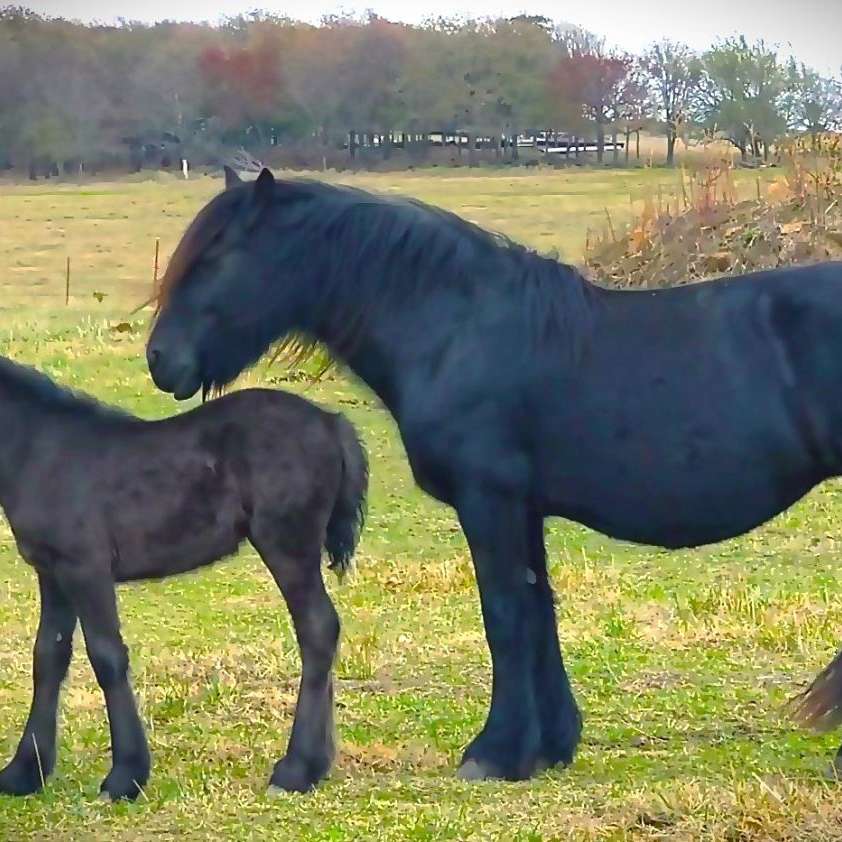 Stonedragon Ranch LLC
Our small family-owned ranch currently provides stud services for rare Fell Ponies(FPS), Sport crosses, AQHA, NFQHA, AHQHA, and APHA. Stonedragon Ranch currently has two AQHA-registered quarter horses and 8 registered Fell Ponies: Two foals, 3 Fell pony broodmares, 2 Fell Pony Fillies(future broodmare prospects), and 1 Fell Pony Stallion. All Breeding stock are registered (and licensed) by their respective breed registries and genetically tested or tested against all known diseases within their breeds to ensure the best outcome for the future offspring.... (read more) The goal here is to conserve a rare breed, the Fell Pony, and produce good-minded all-around horses for anyone to enjoy, be it your weekend trail rider, your ranch partner, or your next show prospect. We do pick up projects and rehab/rescue now and then, but it is on our own dime, not as a "Rescue Facility." We do some consignment work and some training, but our spots are limited. We will limit our outside breeding spots for the 2023 season, as we will only have so many spots available. Our AQHA, NFQHA stallion, KING LEO CHEX BAR, has been under saddle doing rodeo and ranch work. He has been a pickup horse and has been roped off of. He has even drug a couple of bulls in the arena and cows on ranches. Our young Fell stallion, Hardenberg Griffen, is finally available for public stud this year. He has been licensed, and his first foal crop has hit the ground, and they are everything we hoped for and more!