Specialties

Champion, Dressage, English, Equitation, Hunter, Jumper, Hunter Jumper, Money Winner, Performance, Show Winner
Additional Comments
International Grand Prix Jumper Stallion - International GP producer!
Breeding Fee $1750 live foal guarantee - fresh semen

Utopie "Combina"
visit our website
​

Utopie, (USA Show Name Combina) is a 16.1hh bay KWPN stallion by Jacomar out of Pherna Keur Sport by Calvados.

​

Utopie is an international show jumper, with successes at 1.6 meter level, shown under Marc Houtzager (NL), Candice King (USA), Nicole Bellissimo (USA) and Kirsten Coe (USA).... (read more) Utopie's parent's lineage show the ultimate in performance genes through offspring and heritage. Utopie left Holland at the early age of 9 focused on a show career, rather than breeding, despite that Utopie is 6th on the list for leading sires of offspring jumping 1.30m and up, following closely behind Heartbreaker, Mr. Blue and Cantos. Utopie performed excellently during the Stallion Competition 2006/2007 with Marc Houtzager winning the final in Den Bosch. Utopie was the first KWPN stallion of his licensing year to debut in the 1.60 meters classes and making an impressive entrance with 2 clean rounds.

Pedigree

Utopie is a light type with correct conformation, 56.4% consolidated Thoroughbred performance blood combining Ramiro (Ramzes AA) blood on top with TB blood from Dutch toppers Lucky Boy xx, Uppercut xx, Tangelo xx, French blood from Calvados (Ibrahim AA) and Rigoletto (Ramzes AA) on the bottom. A masterful accumulation of performance genes.

​

Utopie has successful jumping talent on both sides if his family. Sire Jacomar celebrated great success with Marc Houtzager and is one of the top earning Dutch stallions in sport. Jacomar successes include ISJ level 1.60m with Marc Houtzager (NLD) 3rd CSIO5* 2003 - Nations Cup 2003 Dublin (IRL) ( 1.60m ); 1st CSIO 2002 - Grand Prix 2002 Dublin (IRL).

Dam Pherna competed up to 1.60m as well and scored 9 and 8.5 for her jumping on her IBOP and has made her international debut. This line has produced many GP jumpers including grandmother Cerna, who had five siblings jumping at the highest national level.

For more information on this Stallion and his offspring please visit his page: visit our website

Contact us to find out how simple the process is. All contracts are 3 year, 30 Day Live Foal Guarantee, Includes Nonrefundable Booking Fee Of $400. Collection Fee Is $175 Per Collection. We're happy to help guide you thru the breeding process.
Shipping Notes
30 Day Live Foal Guarantee, Includes nonrefundable booking fee of $400. Collection fee is $175 per collection
---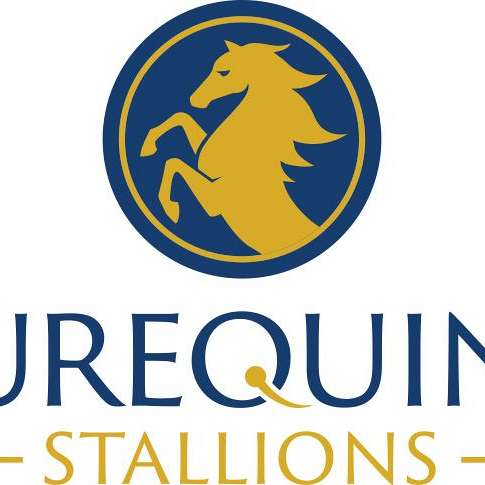 Eurequine stands world class warmblood sporthorse stallions in North America, providing fresh and frozen semen to the US and Canada. Current Stallions available live foal guarantee including, Utopie "Combina" , Wild Dance, Landkoenig, Relevantus/Zorro, Dubarry, Escher, Bingotti, Virginian Sky, Warcloud, Sanceo and Lord Adonis.