Specialties

All Around, Barrel, Calf Roping, Cutting, Foundation Bred, Gymkhana, Color Producer, Homozygous, Hypp N/n, Rodeo, Roping, Trick, Triple Registered
Additional Comments
Contact at (918) 424-9002
Email: our email address

King Leo Chex Bar
AQHA/NFQHA Buckskin Stallion at Stud.
Approved for APHA mares.
DNAed with AHQHA(half quarter horse registry) for other breeds or performing grade mares.
Currently located at Stonedragon Ranch in Mcalester, OK.

This boy is color and 5 panel tested.
Ee/AA/nCr
LWO : negative
5 panel : negative across the board.... (read more)
97% foundation bred.

Currently measured at 16hh. He will never have a black foal. Depending on the mare, his options for foals include red, bay, buckskin, palomino. Any other dilute or pattern genes must be provided by the mare.
To date he has had palomino, buckskin, bay, and double dilute foals.

Leo is NOT For Sale- this is a standing only ad: $800.00 stud fee flat rate. LFG. Mare care included.

Mutiple mare discounts available. All mares will need a current coggins, no back shoes, pasture breeding only.
Copy of Health Certificate for mare needs to be available upon arrival.

Limited spots available for 2020 as he will be leaving for training in the spring for a short period of time.
---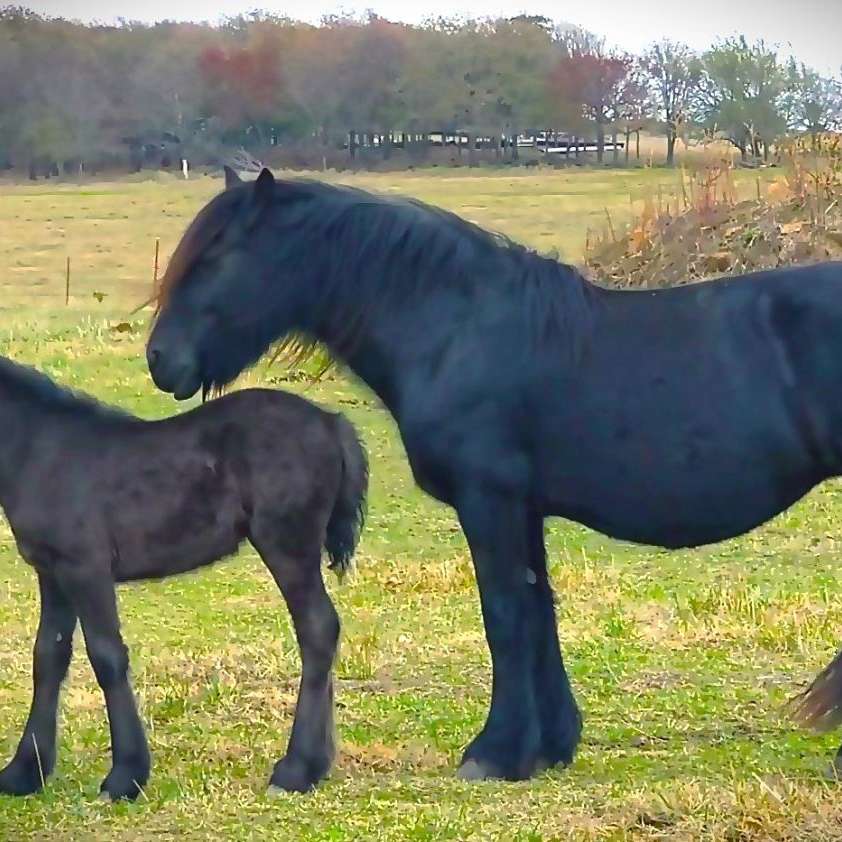 Stonedragon Ranch
Our small family owned ranch currently only provides stud services for AQHA, NFQHA, AHQHA, and APHA, and some approved grade mares. We are looking into leaving that world behind soon(although we will keep a few mares by our stallion for future breedings both within their registry and for sport crossing). Fell Ponies and Sport horses are going to be our new focus very soon. Stonedragon Ranch currently owns 2 AQHA(1 NFQHA) registered quarter horses, 1 registered APHA horse(sale pending), 2 registered Fell pony mares, 1 Fell Pony Filly, and 1 young Fell Pony Stallion prospect.... (read more) The goal here is to produce good minded all around horses for anyone to enjoy, be it your weekend trail rider, or your next show prospect. We do pick up and rehab/rescue now and then, but it is on our own dime, not as a "Rescue Facility". We do some consignment work, but are limited on those spots as well. We will be limiting our outside breedings for 2020. We will be sending our AQHA, NFQHA stallion, KING LEO CHEX BAR, to training in the spring. Our young Fell stallion, Hardenberg Griffen, will not be available for public stud until we put a foal crop on the ground out of our home mares, Stonecreek Bronte and Stonecreek Scarlett. This crop is planned for 2022, as we want him to grow a bit more before breeding.