Specialties

Double Dilute, Foundation Bred, Flaxen Mane, Halter, Heading, Dun Factor, Hypp N/n, Rodeo, Roping, Team Roping
Additional Comments
2003 AQHA Dunalino Stallion NFQHA 94%/FQHA 95% registered. 16.1 Hands, 1480 Lbs.
Iceman is a talented working cow horse with big bone, feet and muscle which he consistently passes on to his offspring. Bloodlines include Jackie Bee, Two Eyed Jack, King, Leo, Beau Bonanza among many other foundation Quarter Horses.
Iceman has been our main working horse on the ranch gathering cattle, sorting, turning back and all other ranch duties.... (read more) Anyone can ride him, even children with his quiet attitude. We had to retire him when he injured his shoulder in 2013.

His foals are very quiet minded and willing to learn. No buck here! To date, Iceman has produced 99% color, siring palomino, red dun, buckskin dun and buckskin foals. Carries the cream gene, dun and non-dun1.

Iceman stands at the Flying H Ranch where we offer the highest quality semen with professional results. Please see him on our website at visit our website Breeding fee $700. Mare care $12/day dry, $15/day wet. Shipped semen available.
---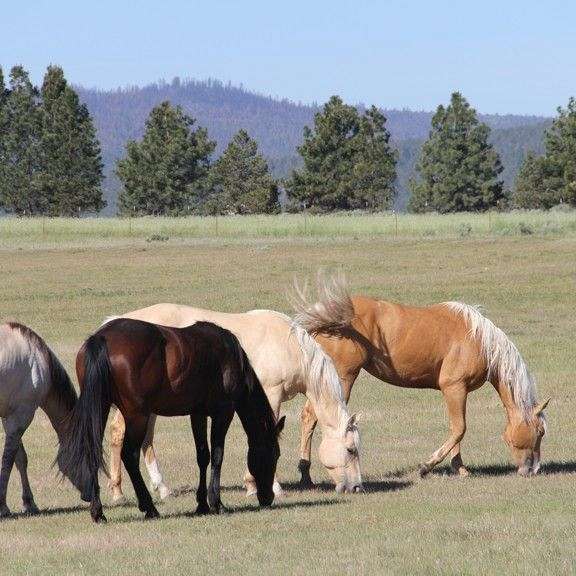 Flying h Ranch Stallion Specialties
Flying H Ranch is a full service equine reproduction center and proud producer of world class Quarter Horses & Paints. We have horses for sale at all times. Stallion Specialties offers reproduction services including stallion collection & training, AI, shipping and receiving cooled and frozen semen along with many other services.