Specialties

All Around, Foundation Bred, Color Producer, Tri Color
Additional Comments
Flashy Nez Perce stallion. Extremely rare breed. 'Reinvented' by the Nez Perce Native American tribe in Idaho, a tribe well known in history for their horse breeding skills. During the times of Chief Joseph, this horse breed was far superior to any enemy horses, which ultimately led to its destruction as a collective breed. Thought to be extinct, the Nez Perce tribe bred Akhal Teke stallions and Appaloosa mares to revive this magnificent powerful horse.... (read more) Qacano (Nez Perce for 'courageous') combines four distinct bloodlines: to include racetrack Appaloosa, as well as the Old Herd (descendants of an old herd left behind in 1877), damsire "Sentor", whose bloodline is rare and prestigious and of course Akhal Teke foundation stallion, "Pietre". Qacano's color is extremely unusual and flashy, featuring not only various patterns typical for the Appaloosa, but also the metallic shiny coat of the Akhal Teke. Raised in a herd, he is extremely well mannered, his intelligence is way above average. He is very willing and picks up quick in training. Nothing seems to rattle him, he is very self-confident while remaining manageable.
His body appears to be built to climb mountains. His progeny will excel in trails, endurance, Western disciplines, as well as Ranch work. He is a strong, athletic, energetic, and rhythmic mover. Coupled with the right mare, he will produce amazing sports horses for jumping and dressage. One of less than a handful of Nez Perce stallions standing to the public in the world. Introductory stud fee for 2016: $750 live cover or shipped semen. Contact Gabriella at our phone number (text or leave message) or email our email address.
---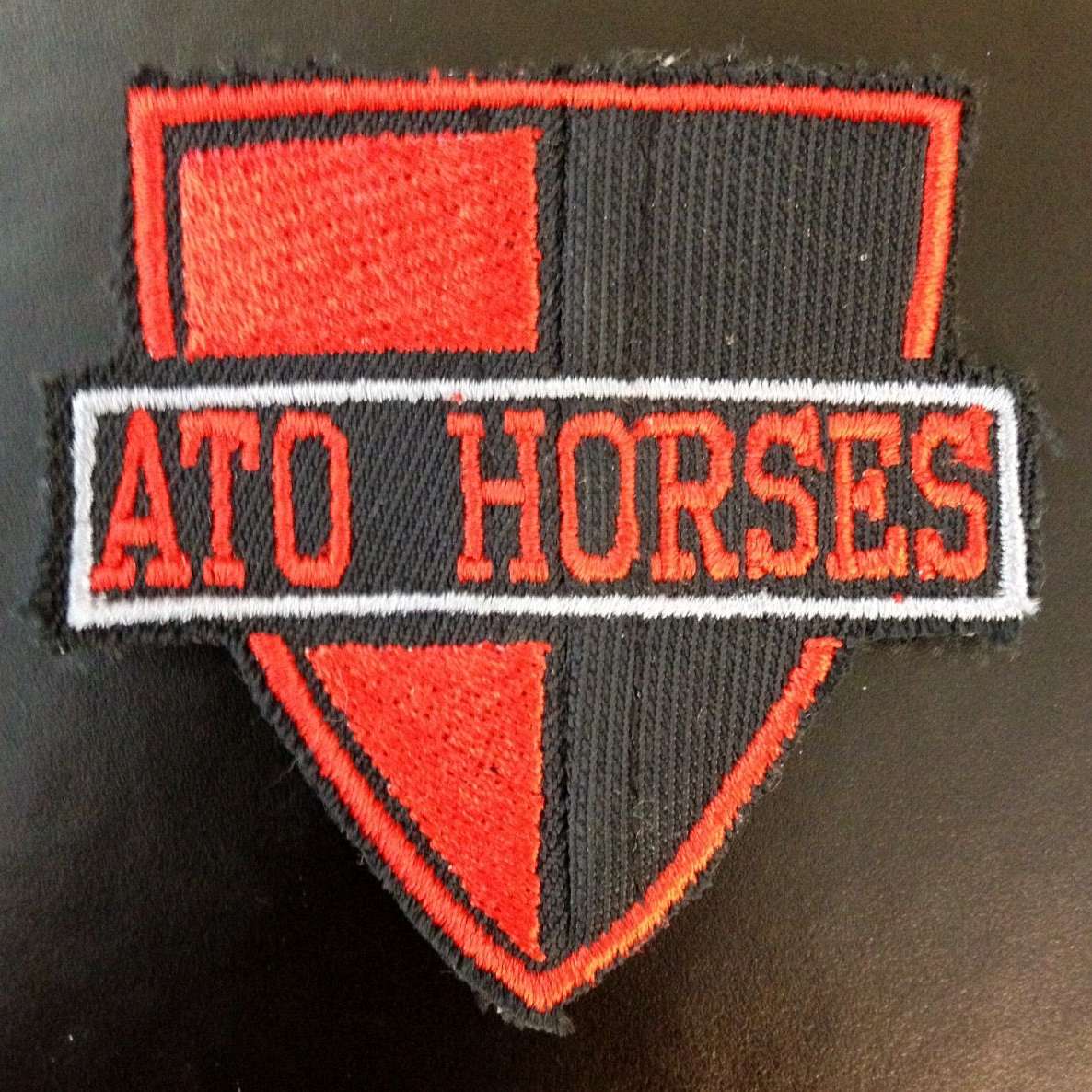 Ato Horses
Horse farm featuring Thoroughbreds, as well as Akhal Tekes and Nez Perce Horses. Our goal is to promote healthy, sound, strong, energetic, and athletic all around sporthorses. We have also taken in rescue, senior, and injured horses as a retirement home and / or rehabilitative training. Some of our breeds are rare and we offer breeding for color.