Specialties

Dressage, Color Producer, Jumper
Additional Comments
Purebred smokey black Akhal Teke Stallion out of the Fakirpelvan line. This breed originates in Turkmenistan, where they are the national emblem. They are selectively bred for most disciplines, but best known for their ability to persevere in week long endurance races under harsh conditions. Rare breed in U.S. SH Karanlik Sovalye (Russian for "Dark Knight" aka Batman) is the only Akhal Teke stallion at stud in Southern California. Registered with the Akhal Teke Association of America (AAKT).... (read more) Pending registration with Nez Perce Horse Registry as a foundation stallion for the Nez Perce Horse breed. Smokey black genotype aaEeCrCr, able to produce cream dilute foals, such as smokey black, smokey cream, palomino, cremello, buckskin, perlino. Over 15 hands. Star studded show horse qualities: Breed a show horse, sport horse, endurance horse. Add endurance to your sport horse by breeding to an Akhal Teke. Well balanced conformation - Movement, movement, movement! Intelligent, loyal, sensible. Sweet temperament.
Fee for 2021: $ 750 for Teke mares, $ 650 for non Teke mares. Live cover and shipped semen available. Contact Gabriella at our phone number (text or leave message) or email our email address.
---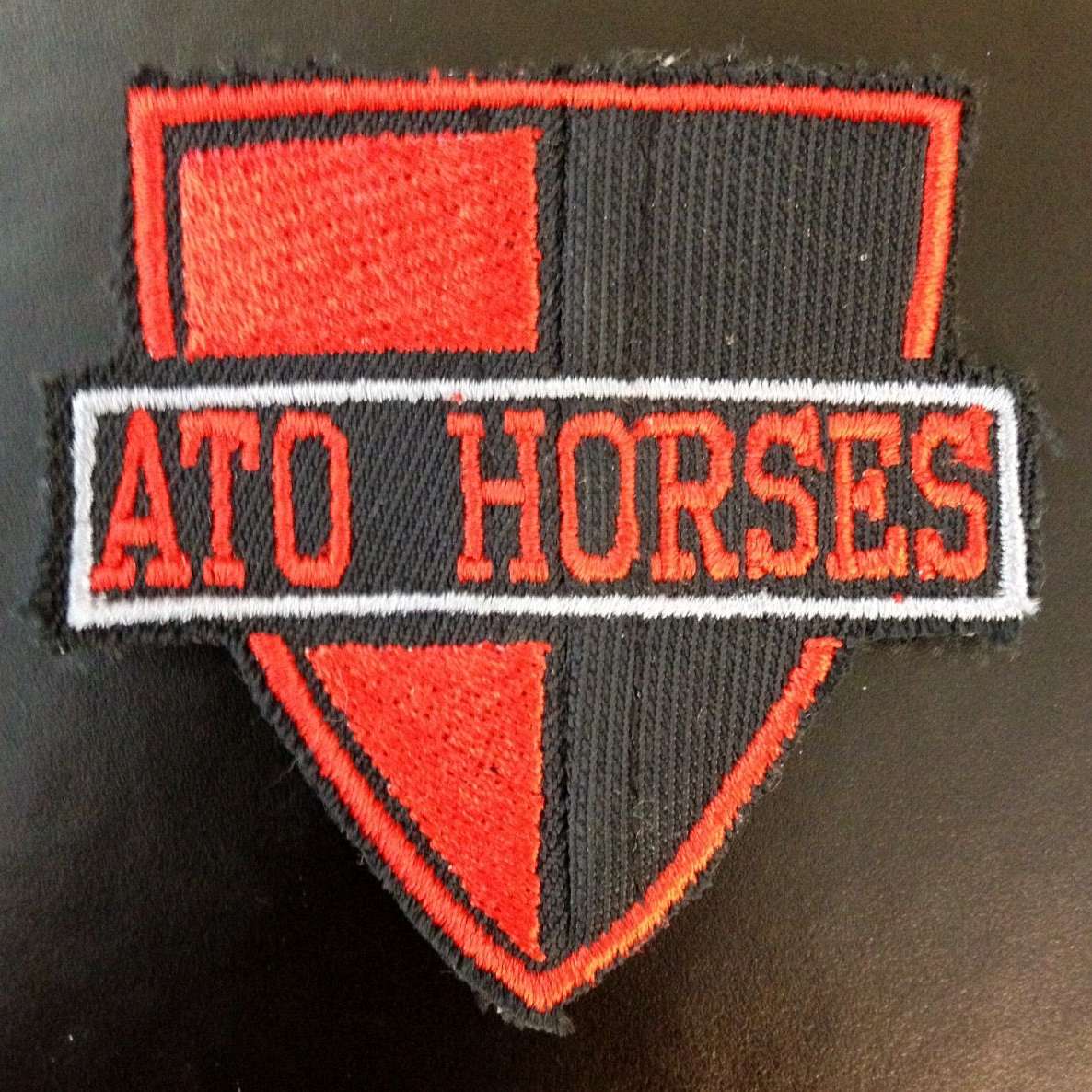 Ato Horses
Horse farm featuring Thoroughbreds, as well as Akhal Tekes and Nez Perce Horses. Our goal is to promote healthy, sound, strong, energetic, and athletic all around sporthorses. We have also taken in rescue, senior, and injured horses as a retirement home and / or rehabilitative training. Some of our breeds are rare and we offer breeding for color.