Specialties

Barrel Racing, Calf Roping, Gymkhana, Heel, Penning, Reining, Rodeo, Roping, Steer Roping, Steer Wrestling, Team Penning, Team Roping
Additional Comments
This stud is throwing very quiet and talented offspring. All his babies are born gentle and very good conformation. You can walk up to any in the pasture and pick their feet up and rub all over them. This is a very special stud and should have been on the track because of his amazing burst of speed if you want it. Never shown but I have rode and trained a lot of horses in my life and this one is exceptional. Quiet from the day he was born. He produces all disciplines of talent.... (read more) Rodeo, Barrels, cow horses and trail horses have been excellent from him.
APHA Certified. He has been tested on the 5 panel test is NEGATIVE on all 5. If you want to see more pictures of this horse and some offspring you can go to my Facebook, (McDonald Quarterhorses) or Rick McDonald and become my friend on there or you can see most photos without being my friend. Happy Trails.
---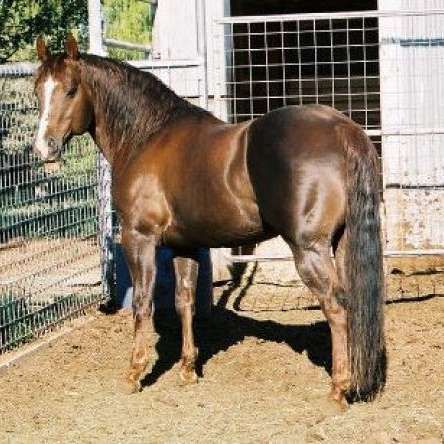 Mcdonald Quarter Horses
We are located in the southwest corner of the state of Colorado and we have 4 stallions to pick from. They all stand to the public. They carry the bloodlines of the great Leo, King, Maddons Bright Eyes, Docs Rickashay, Smart Chic Olena, Poco Bueno, Doc O'Lena, Two Eyed Jack, Peppy San, Zan Parr Bar, Watch Tyree, Watch Joe Jack, Sugar Bars, Doc Bar, Docs Jack Frost, Bert, Harlan, Gold Mount, Go Man Go, Sonitalena,Timeto Thinkrich, Wimpy, Clabber and the Great Three Bars.... (read more) Raising versatile horses, but have a lot of specializing colts also. They are easy to train with good minds and very athletic. Visitors are welcome at all times.