Additional Comments
With a noble head, expressive eye and outstandingly balanced frame, he commands attention both at liberty and on the show grounds.
George is beautifully balanced with the proportions desired in a modern draft sporthorse. Standing 17 hands, George provides an excellent foundation of bone and strength without compromising agility and grace. With a full mane and tail, and abundant feather combined with the traditional four white stockings, George is a lovely example of the next generation of Shire horses.... (read more) Simply put, he is the perfect balance of stunning conformation and the quiet work ethic for which Shires are renown world-wide.
This unique stallion is steady, and polite in-hand, yet displays the impressive stallion "˜presence' that mare owners desire. We are very proud of the solid foundation of training this horse has received, and his "˜gentlemanly' temperament and behavior perfectly compliments his physical appearance.

---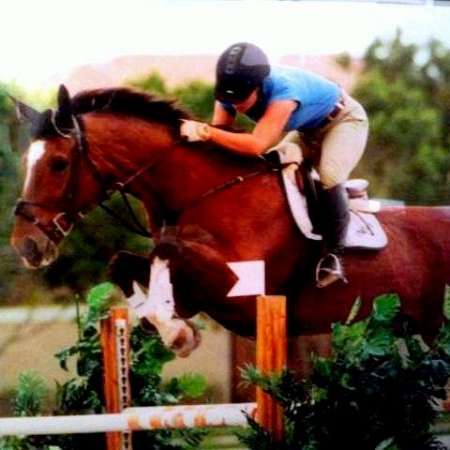 Lindsay Wettermann
Specializing in restoring natural balance in your horses work. Young and Troubled horses, Show jumping and training from true european style and experience.