Additional Comments
Colida Flyin Star x Skip the Candy

"Twister" is a 1995 Grulla blanket hipped stallion.

His foals have been sent all over the continental U.S. and overseas to Germany. They are excellent in versatility, winning in trail, hunter, saddleseat, halter, cattle, games and more! His foals have proven themselves as show horses and several of them have been breed ambassadors to Breyerfest and other horse exhibitions.

5-panel tested and n/n across the board!... (read more)

To date he has sired only three non-characteristic foals and an overwhelming majority of them are dun factor.

2005 ACAAP Top Ten (#4) in the Nation for Gymkana Events.
2005 World Qualifier for Open Hunter in Hand Stallions

He has been a representative of the Appaloosa breed in several parades, shows and horse exhibitions.

Sire of:
2005 ApHC World Show Qualifier, Colida TwistOlena
2011/2013 CRHA National Champion English Mare, Colida Twisted Lace
2011 CRHA Res High Point Youth Horse, Colida Skip the Jokes
2013 CRHA Res National Champion, Twisted Heiress
National Point Earner, Heza Docolida

Grandsire of:
2013 CRHA National Champion Weanling Filly, Psuperstitious Twist
2013 CRHA National Champion 3 y/o Mare, Psacred Lace
As an incentive to get more of his babies in the show ring, we are offering the following discounts to approved mares:

All Colorado Rangerbred qualified mares, papered Arabian or Sugarbush Draft registered/approved* mares get a $50.00 discount. If your mare has a negative 5 panel test from UC Davis or Animal Genetics, you can get another $50.00 discount. This means there is a potential of a $100 discount to the owner of a quality mare!

Live cover and shipped semen available. Shipped semen is an additional $50 + shipping, no hidden chute or collection fees.

*Registered or Approved Sugarbush Draft mares that are 100% draft.
---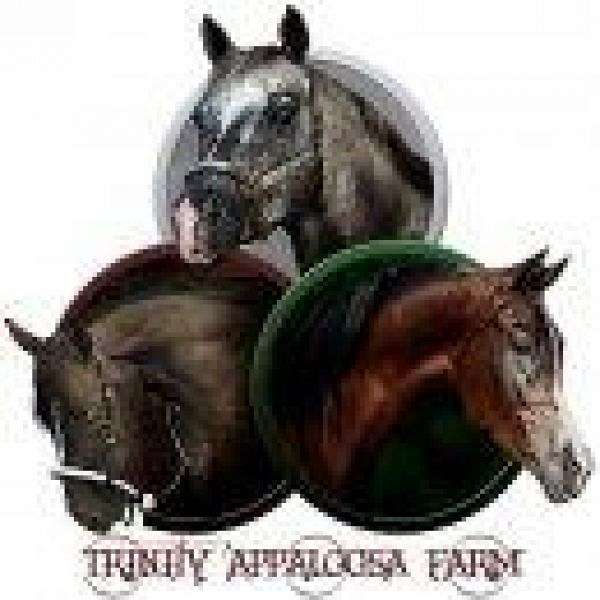 Trinity Appaloosa Farm
Full service boarding, breeding and training facility. Champion Appaloosa and Sugarbush Harlequin Draft horses.