Additional Comments
**NOT FOR SALE. AT STUD ONLY!** Open to purebred Friesian mares and crossbreeding.

Teake is a gorgeous 1998 Black Friesian Stallion standing at stud.

Teake was imported from Holland as a two-year-old and is from the highly desirable Age line. Teake has a magnificent mane that is past his shoulder, forelock past his nose, with a tail and feathers to the ground. He is also non-fading black. Extremely relaxed and well tempered, and always ready to work and to learn.... (read more) He is one of those rare stallions that is equally talented. Before he was 6, he had already debuted in many exhibitions including Equitana, Equine Affair and Pet Expo to name a few. He loves to show off but can also be ridden by a child in a halter bareback.
Teake boasts four magnificent gaits. He is more of a baroque style and therefore very hitchy for driving with a load of knee action. Due to extensive dressage training and being taught to properly use his body as a youngster, he can also stretch down and out and offer a stupendous extended trot. His canter is elastic and roomy. Everything he does looks powerful yet effortless. He is trained in classical high school dressage. Specializing in piaffe, passage, levade, spanish walk, pirouette and other high school movements.

Teake is also a gentleman in the breeding shed. He does his job quickly and respectfully and has settled every mare bred to date.

Pedigree is Fabe 348 x Oege 267.

Stud fee for 2013 is $800 if booked before April 30th and $850 after. Live cover only. Live foal guarantee- stands and nurses. Rebreed only. Multiple mare discount.

Owned by Crystal and Michael Parizo and promoted by Robin Benefiel and Parizo Equine.

Se habla espanol.
---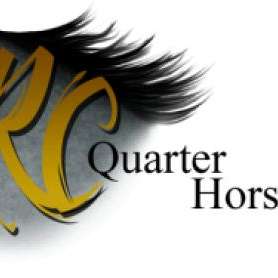 Rc Quarter Horses
Breeding quality Foundation Quarter Horses. Also standing Andalusian stallions and a Friesian.